Rev. Elvis Agyemang is a Pastor and founder of Alpha Hour, a virtual prayer service that is held on various social media platforms; YouTube and Facebook.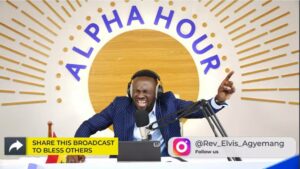 Alpha hour has been under heavy criticisms over the past week for a photo that found it's way on the internet. A photo of a group of people counting money and some wearing a T-Shirt with "ALPHA HOUR" imprinted on the clothes.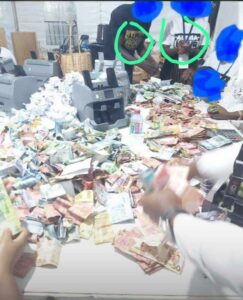 Many social media users across the various platforms have heavily criticized the Pastor and his line of work, his dedicated followers (Alpharians) adequately fight back at the "nay sayers". Pastor Elvis Agyemang has also received massive supporrt from fellow pastors, celebrities and some Gospel artists. A notable example is Prophet Kofi Oduro.
On sunday, Jan 22, as he was delivering his sermon Prophet Oduro clapped back at the disparagers asking if they have ever questioned the government as to how much the are earning from our taxes. He also addressed the social media influencers and bloggers with the same analogy,he referred to the criticisms as "Nonsense" and warns that it should not be brought to the church.