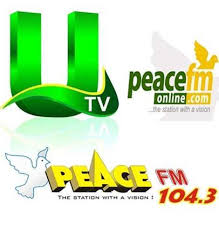 Despite Group of Companies.
Depite Group of Companies (DGC) is a very famous, award winning and one of the largest media corporation in Ghana.
It is not media platforms that make up this company but rather it has other businesses which you will see in this article in no time.
The media corporation is in two main common platforms; that is the radio and television.
The radio and tv, are in the following companies under Despite Group of Companies: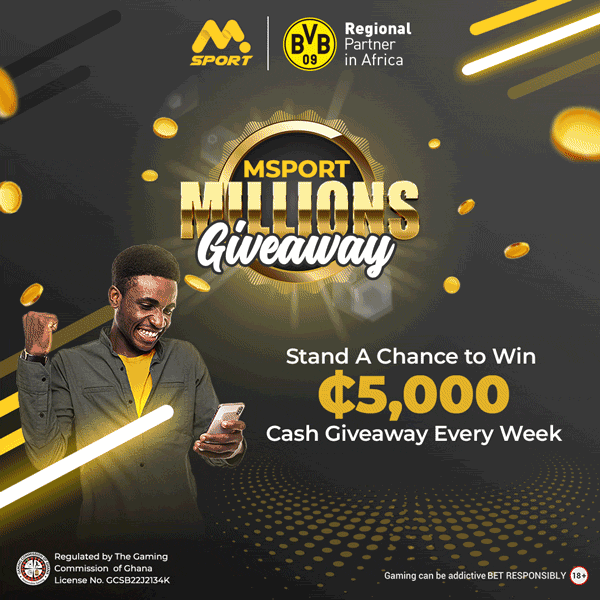 Companies Under Despite Group of Companies
Despite Music Production Limited- which has Peace FM under it.

Depite Digital- having Peacefmonline.com under it.

Neat FM Company Limited- which has Neat FM and Okey FM under it.

Paradise Vision Estate Limited- which has (Okey FM) under it.

U2 Company Limited- having UTV under it.
As I said ealier, the Despite Group of Companies is not only made of media companies but also has non-media companies under it.
These companies includes:
Neat Foods Company Limited- producers of Neat Foods, that is: Neat Fufu, neat abenkwan, neat banku, neat diary products, neat hausa koko.
Atona Foods– Producers of the famous This Way Chocolate Drink and This Way Motherlac amongst other products.
Best Point Savings and Loans– a finance company (Bank).
How Despite Media Started
The Despite Group Of Companies began as an audio cassettes store in Ghana. They marketed and distributed audio cassettes across the country.
Later on the business grew and led to the set up of a radio station; Peace FM. Peace FM is now favorite radio station for majority of Ghanaians.
The Peace FM radio station got a stamina and and was accepted by all. Due to that other radio stations where also established.
And that is the start of the media platforms in Accra and Kumasi under the Despite Group of Companies.
Now, Despite media is known for their traditional brand in their media platforms. Due to that, both old and young cling to their radios and tv (UTV).
They are known all over Ghana as a multimedia leader and a place of popular programming.
Their radio stations deliver quality services to Ghanaian in terms of news broadcasting, entertainment, product advertisement, etc
Their TV station is also have their listeners in mind and because of that gives them nothing but the best.
They allow listeners to share their views on issues, especially ones that have to with our dear country.
They organize outdoor events, promotions and more, just to engage their listeners and also show appreciation to them.
Again through their online platforms they do not live their fun and listeners who travel abroad or who do not have television.
They stream their programs live online on the internet via www.peacefmonline.com
Directors of Despite Group of Companies.
Dr. Osei Kwame Despite
Dr. Osei Kwame Despite is one of the directors of DGC.
He is popularly known as Despite and also known for his philantropic lifestyle, especially during the time of Christmas celebration.
He is a business tycoon with background in music production. He is the CEO of Despite Group of Companies.
He also owns Neat Foods Company and Atona Foods. Mr. Osei Kwame is a shareholder of U2 Company Limited
Dr. Ofori Sarpong
Dr. Ernest Ofori Sarpong is a veteran businessman. He is the CEO of Special Group of Companies, the producers of special range of products.
He is also a share holder in the U2 Company Limited, who are the U2 Salt Limited and UTV.
He is also a shareholder and the board chairman of Best Point Savings and loans.
Dr. Fadda Dickson
Dr. Fadda Dickson Narh is a very known man in Ghana. He is popularly known as "celebrity's father".
He is an award winning media personality who has a background in media marketing strategies.
Fadda Dickson, as he is popularly known has used his knowledge on media to help in the branding all that concerns the Despite Group Of Companies.
Kennedy Osei
Mr. Kennedy Osei is the General Manager of the Despite Group of Companies. He is the son of Dr. Osei Kwame Despite.
Awards Won By Despite Group of Companies.
The works of this corporate company has been recognized in many ways. They have as such been awarded severally, both as a group and individually.
Let's look at some of the awards.
RTP Awards 2018/19
Overall Category
Media Group Of The Year- Despite Media Group
Television Category
TV Station Of The Year-UTV

TV Program Of The Year-Adekye Nsroma (UTV)

TV Male Entertainment Show Host Of The Year -Abeiku Santana (UTV)

TV Entertainment Program Of The Year-Mcbrown's  Kitchen (UTV)

TV Local Series Of The Year -Boys Abre (UTV)
Radio Category
Radio Station Of The Year-Peace FM 104.3

Radio Morning Show Host Of The Year- Kwame Nkrumah Tikesie (OKAY FM)

Radio Mid-Morning Show Host Of The Year- Kofi Kum Bilson (PEACE FM)

Radio Sports Show Host Of The Year- Dan Kwaku Yeboah (PEACE FM)

Radio Newscaster Of The Year (Local Language) – Akosua Ago Aboagye (PEACE FM)

Radio Development Show Host Of The Year- Nana Yaa Konadu (PEACE FM)
 24th GJA Awards
Best Television Station (Akan) – UTV

Best Radio Station (Akan) – Peace FM

Best Regional FM Station– Hello FM

Best TV Programme in Akan – Heritage Ghana on UTV

Best Morning Show (Akan) – Kokrokoo on Peace FM

Best Agric Reporter (TV) – Anim Addo