Damian Marley siblings; How many siblings does Damian Marley have? Damian Marley is the last son of legendary reggae musician, Bob Marley. And as a man known for having several children, it makes people wonder the number of siblings Damian has.
So in this write up, we will be taking a look at the siblings of the Jamaican DJ, singer and rapper who has won four Grammy Awards so far in his career.
Damian Marley Siblings 
Bob Marley's youngest son, Damian Marley has thirteen siblings. Interestingly, they are all his half siblings as the reggae legend had most of his children with different women despite being married to Rita Marley. He is the only son of his parents, Bob Marley and Cindy Breakspeare. He also has two half siblings through his mother's marriage to senator Tom Tavares-Finson.
Damian is actually the youngest son of Bob Marley but the eldest son of his mother. His siblings are;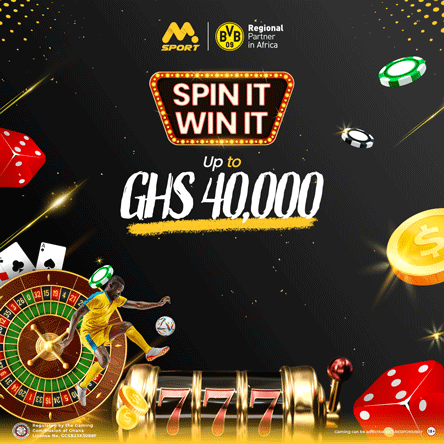 1. Sharon Marley born on November 23, 1964.
2. Cedella Marley born on August 23, 1967.
3. Ziggy Marley born on October 17, 1968.
4. Stephen Marley born on April 20, 1972.
5. Robert Marley born on May 16, 1972.
6. Rohan Marley born on May 19, 1972.
7. Karen Marley born in 1973.
8. Stephanie Marley born on August 17, 1974
9. Julian Marley born on June 4, 1975.
10. Ky-Mani Marley born on February 26, 1976.
11.Makeda Jahnesta born on May 30, 1981.
12. Christian Tavares-Finson born in 1982.
13. Leah Tavares-Finson born in 1986.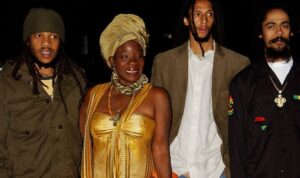 Who Is Sharon Marley?
Sharon is the eldest sibling of Damian Marley. She was born on November 23, 1964 to Rita Marley from her previous relationship. However, Bob adopted her following his marriage to Rita hence making her his first child.
Sharon is also involved in the entertainment industry. She is a singer, dancer and curator. She was a member of the Jamaican-American reggae family group, "Ziggy Marley and The Melody Makers" which consisted of herself, Ziggy, Stephen and Cedella Marley.
Sharon is currently married to Ghanaian musician, Ekow Alabi Savage since 2014. But before that, she was previously married to Peter Pendergast. She has four children namely Donisha, Matthew, Peter-Shane and Ingermar.
Who Is Cedella Marley?
Cedella Marley is a Jamaican singer born on August 23, 1967 in Kingston, Jamaica to Rita Marley. However, Cedella and her elder sister, Sharon were adopted by Bob Marley after he married Rita Marley. It is not clear who the biological father of Cedella is, however by virtue of the fact that Bob Marley adopted her, means she automatically becomes an elder sister to Damian Marley.
She started her musical career in 1980 after she and her siblings were influenced by Bob to form a family singing group named "Ziggy Marley and The Melody Makers." The group, which was made of Ziggy Marley, Stephen Marley, Sharon Marley and herself, won three Grammy Awards.
Who Is Ziggy Marley? 
Ziggy Marley is a Jamaican singer, songwriter, actor and philanthropist born David Nesta Marley on  October 17, 1968. He is the first biological son of Bob Marley through his marriage to Rita Marley.
Ziggy was the leader of the "Ziggy Marley and the Melody Makers" family group where he was a vocalist and guitarist. By the time he was ten years old, Ziggy was almost always in the studio whiles the Wailers were recording.
The Melody Makers released ten albums from 1985 to 2002 and won several awards including three Grammy Awards. He then became a solo artist after the group was dissolved in 2002.
As a solo artist, Ziggy has released 8 studio albums as of 2023 and has won several awards as well including Grammy Awards, Daytime Emmy Awards, etc.
Ziggy is a family man married to Orly Agai with whom he has four children in addition to three children from his previous relationships.
Who Is Stephen Marley?
Stephen Robert Nesta Marley is a Jamaican-American musician born on April 20, 1972 in Wilmington, Delaware, US to Bob Marley and Rita Marley. He is Bob's second son and was a member of "Ziggy Marley and the Melody Makers" group.
Stephen was only 7 years old when he joined the Melody Makers and went on to win three Grammy Awards with the group. However after releasing ten studio albums as a group, they decided to go their separate ways in 2002.
After the disbandment of Melody Makers, Stephen initially focused more on producing which he started in the late 1990s. He was actually the one who produced Damian Marley's debut album in 1996 as well as two subsequent ones, including "Halfway Tree" (2001) which won a Grammy Award. Damian's third album, "Welcome to Jamrock (2005) also won a Grammy Award.
Stephen has also released a number of albums and won an additional three Grammy Awards with his first three albums.
Just like his father, Stephen also has several children with different women despite being married. He is married to Kertia DeCosta Marley with whom he has six children. Away from marriage, he has 9 children with separate women.