Ministers are either appointed or nominated. In the government of His Excellency Nana Addo Dankwah Akuffo-Addo, four extra ministers and fifty deputy ministers were appointed, which is not the usual.
The opposition party claimed it is a waste of the country's resource but Nana Addo Dankwah says it was and is a good investment.
You my reader is free to judge whether it was good or a waste.
The extra ministers were not enough in 2017, so in February 2019, thirteen more ministers were appointed.
I know you are wondering what are the sum of appointed ministers in Ghana. The number of appointed ministers are now one hundred and twenty-three (123) If you want to know these ministers, read on.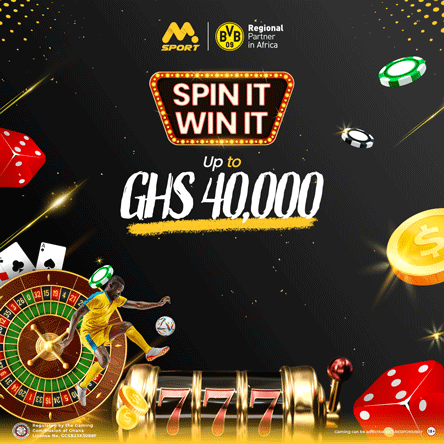 The Current Government;
| | | |
| --- | --- | --- |
| Office | Office Holder | Term |
| President | Nana Addo Dankwah Akuffo-Addo | 7th January, 2017 to date |
| Vice President | Mahamudu Bawumia | 7th January, 2017 to date |
List of Current Ministers in Ghana 2020
Office

Office Holder

Term

Ministry of Trade and Industry
Alan John Kyerematen

Carlos Kingsley Ahenkorah (MP) (Deputy minister)

Robert Ahomka-Lindsey (Deputy minister)

Appointed on 27th January, 2017 to date

nominated

nominated

Ministry of Finance

Ken Ofori-Atta

Kwaku Kwarteng (Deputy minister)

Abena Osei Asare (MP) (Deputy minister)

Charles Adu Boahen (Deputy minister)

Appointed on 27th January, 2017 to date

nominated

nominated

nominated

Ministry of Defence
Dominic Nitiwul

Derrick Oduro (Maj.) (Deputy minister)

Appointed on 27th January, 2017 to date

nominated

Ministry of The Interior
Ambrose Dery

Henry Quartey (Deputy minister)

Appointed on 27th January, 2017  to date

nominated

Ministry of Energy and Petroleum
John Peter Amewu

Owuraku Aidoo (Deputy

minister)

Joseph Cudjoe (Deputy minister)

Mohammed Amin Adam (Deputy minister)[12]

Appointed on August 2018 to date

January 27, 2017 –August 2018

nominated

nominated

nominated

Office of Attorney General and Ministry of Justice
Gloria Akuffo

Godfred Dame (Deputy minister)

Joseph Dindiok Kpemka (Deputy minister)

Appointed on 27th January, 2017 to date

Nominated

nominated

Ministry of Foreign Affairs
Shirley Ayorkor Botwe (MP)

Mohammed Habbib Tijani (Deputy minister)

Charles Owiredu (Deputy minister)

Appointed on 29th January, 2017 to date

(nominated)

(nominated)

Ministry of Food and Agriculture
Owusu Afriyie Akoto 

William Agyapong Quaitoo (Deputy minister)

Sagre Bambangi (Deputy minister)

George Oduro (Deputy minister)

Appointed on 27th January, 2017 to date

(nominated) – August 29, 2017

Nominated

nominated

Ministry of Education

Matthew Opoku-Prempeh

Yaw Osei Adutwum (Deputy minister)

Barbara Ayisi Acher(Deputy minister)

Appointed on 27th January, 2017

Nominated

Nominated

Ministry of Health
Kwaku Agyemang-Manu

Dr Bernard Oko-Boye(MP) (Deputy minister)
Tina Gifty Naa Ayele Mensah (Deputy minister)

Appointed on 27th January, 2017 to date

nominated
nominated

Ministry Monitoring and Evaluation (Ghana)
Anthony Akoto Osei 

William Kwasi Sabi (Deputy minister)

Appointed on 7th February, 2017 to date

nominated

Ministry of Regional Reorganization and Development (Ghana)
Dan Kweku Botwe (MP)

Martin Agyei-Mensah Korsah (Deputy minister)

Appointed on 7th February, 2017 to date

Nominated

Ministry of Lands and Natural Resources
Kwaku Asomah-Cheremeh

Benito Owusu Bio (Deputy minister)

Barbara Oteng Gyasi (Deputy minister)

Appointed on August 2018 to date

Nominated

Nominated

Ministry of Sanitation and Water Resources (Ghana)
Cecilia Abena Dapaah (MP)

Patrick Boamah (Deputy minister)

Michael Yaw Gyato (Deputy minister)

Appointed on August 2018 to date

Nominated

Nominated

Ministry of Railway Development (Ghana)
Joe Ghartey

Kwaku Agyenim Boateng (Deputy minister)

Andy Appiah-Kubi (Deputy minister)

Appointed on 7th February, 2017 to date

Nominated

Nominated

Ministry of Employment and Labour Relations
Ignatius Bafuor Awuah (MP) 

Bright Wireko Brobbey (Deputy minister)

Appointed on 7th February, 2017 to date

Nominated
 

Ministry of Transport
Kweku Ofori Asiamah 

Nii Kwartei Titus Glover (Deputy minister)

Appointed on 7th February, 2017 to date

Nominated

Ministry of Tourism, Culture and Creative Arts (Ghana)
Catherine Ablema Afeku (MP) 


Ziblim Barri Iddi (Deputy minister)

Appointed on 10th February, 2017 to date


Nominated

Ministry of Special Development Initiative (Ghana)
Mavis Hawa Koomson (MP) 
Appointed on 10th February, 2017 to date

Senior Minister

Yaw Osafo-Maafo
Appointed on 27th January, 2017 to date
Ministry of Environment, Science and Technology
Kwabena Frimpong-Boateng

Patricia Appiagyei (Deputy minister)

Appointed on 7th February, 2017 to date

Nominated
 

National Security Ministry (Ghana)
Albert Kan-Dapaah
Appointed on 27th January, 2017 to date
Ministry of Youth and Sports
Isaac Kwame Asiamah (MP) 

Pius Enam Hadzide (Deputy minister)

Appointed on 10th February, 2017 to date

Nominated

Ministry of Local Government and Rural Development (Ghana)
Alima Mahama

Osei Bonsu Amoah (Deputy minister)

Collins Ntim (Deputy minister

)
Kwasi Boateng Agyei (Deputy minister)

Appointed on 27th January, 2017 to date

Nominated

Nominated

Nominated

 

Ministry of Works and Housing (Ghana)
Samuel Atta Akyea (MP) 

Freda Prempeh (Deputy minister)

Eugene Antwi (Deputy minister)

Appointed on 7th February, 2017 to date

Nominated

Nominated

Ministry of Communication
Ursula Owusu Ekuful (MP) 

George Andah (Deputy minister)

Vincent Sowah Odotei (Deputy minister)

Appointed on 7th February, 2017 to date

Nominated

Nominated
 

Ministry of Information

Ama Dokuaa Asiamah Agyei (Deputy minister)

Perry Curtis Kwabla Okudzeto (Deputy minister)

Appointed on August 2018 to date

Nominated

nominated

Ministry of Roads and Highways
Kwesi Amoako Atta

Kwabena Owusu Aduomi (MP) (Deputy minister)

Anthony N-Yoh Puowele Karbo (MP) (Deputy minister)

Appointed on 7th February, 2017 to date

Nominated

nominated

Ministry of Gender, Children and Social Protection

Nana Oye Lithur

Appointed on November 2018 to date

 nominated

Ministry of Planning
George Yaw Gyan-Baffour (Prof.)
Appointed on 10th February, 2017 to date
Ministry of Fisheries And Aquaculture
Elizabeth Afoley Quaye 

Francis Kingsley Ato Cudjoe (Deputy minister)

Appointed on February 10, 2017 to date

nominated

Ministry for Chieftaincy and Religious Affairs (Ghana)
Kofi Dzamesi

Paul Essien (Deputy minister)

Appointed on 10th February, 2017 to date

nominated

Ministry of Inner cities and Zongo Development (Ghana)
 Mustapha Abdul-Hamid

 Appointed on August 2018-

Ministry of Business Development
Ibrahim Mohammed Awal[22][23]

February 10, 2017 –

Minister for Parliamentary Affairs (Ghana)
Osei Kyei Mensah Bonsu 
Appointed on 10th February, 2017 to date
Ministry of Aviation
Joseph Kofi Koddi Adda
Kwabena O.

Darko-Mensah (Deputy minister)

Appointed on August 2018 to date

nominated