Building your house in Ghana can be a challenging task if you have no experience: From buying the land securing it, and organizing the resources to starting the project. This article with guide you through the cost of building plan in Ghana.
Draftsmen are experts in both computer-aided design (CAD) and hand-drawn blueprints. They are frequently hired by homeowners to create plans for new homes, house additions, and home remodeling projects. The specifics are discussed with the homeowner's draftsman. The draftsman generates scale blueprints that a contractor can utilize to construct the construction. Plumbing, HVAC, and structural components are all included in these designs.
Most homeowners pay roughly $2,100 for new house plans on a three-bedroom, two-bathroom, 2,000 sq. ft. home with little closet customization. The cost of a new house design for a four-bedroom, three-bath, 3,000 sq. ft. home with a customer master suite can range from $1,000 for a simple plan for a 1,000 sq. ft., two-bedroom, single-story home to $3,000 for a four-bedroom, three-bath, single-story home with a customer master suite.
Premade House Plans vs Custom House Plans
Premade house plans range in price from $600 to $1,000, while custom home plans can cost anywhere from $1,500 to $2,500. The cost of creating house plans is higher with a unique design because it necessitates more work, research, and logistical considerations. When it comes to individual home needs or desires, many homeowners believe that bespoke plans are the best alternative. The expense and time required for meetings with your draftsman to have what you want worked into a practical design to build within your budget are the disadvantages of this option.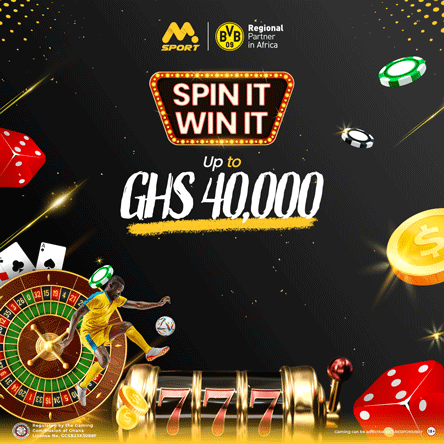 Home plans with construction costs, often known as pre-made home designs, are more commonly offered with prefabricated homes or utilized when creating a subdivision. These plans, in most situations, cannot be changed. In some circumstances, they may allow for slight changes. Stock plans come in a variety of styles and room combinations, providing homeowners a lot of options, although they tend to be more basic. These are great for the homeowner who isn't concerned with design and only cares about the size, style, and room layout. For many homeowners, having a limited number of selections can be less stressful.
Drafting Fees per Square Foot
For your home plan, you may anticipate to pay between $0.05 and $2.25 per square foot in drafting fees. The cost is determined by the complexity of the project. When more distinctive or uncommon needs, such as custom staircases, are more difficult to incorporate into the layout, costs rise. For instance, a standard three-bedroom, three-bathroom, 1,500-square-foot, one-story home with primarily square rooms and rudimentary closets costs between $1,000 and $1,200. $2,500 to $2,800 for a two-story home with 2,500 square feet, a master suite, and a customized kitchen layout. It's worth noting that making adjustments to the plan on a regular basis incurs additional fees.
Hourly Rate For Drafting Services
The average hourly wage for drafting is between $75 and $125. Freelance sketching prices are typically in the $75 to $100 per hour range. A company's drafting services cost between $90 and $125 per hour. Because freelancers have fewer overhead costs, their hourly rates are typically lower than those of a firm.
Using a company's drawing services may appeal to homeowners who require a bit extra assistance with the procedure. When the draftsman is not present, they are likely to have assistants and additional personnel. Freelancers are a popular alternative among homeowners who want a little more personalization.
The length of time it takes to draft blueprints is determined on the home's size, number of rooms, and layout. If you need to work through special customizations with your drafter, you may need more time. You may expect your plans to take anything from 12 to 25 hours to finish on average. This implies that from the time you provide the draftsman with the information until you receive the final prints, it can take anywhere from a few days to a week. It takes longer if adjustments are requested along the way.
While it may appear to be a simple process, and you may be tempted to do it yourself because you know exactly what you want, hiring a draftsman is well worth the money. Laying out where you want rooms and at what scale is more difficult than drawing up house plans. To produce a house plan, draftsmen must be familiar with building codes and restrictions, as well as electrical, plumbing, gas line placement, and structural designs. Failure to account for all of this could result in additional expenses that outweigh the cost of drafting services.
Cost for Architectural Drawings For An Addition
When adding 1,000 square feet, the cost of drawing up house designs for an expansion ranges from $1,200 to $1,500. The addition determines whether the pricing is on the high or low end. An expansion with additional bathrooms or specialized closet areas is more expensive. Additions with simple living rooms are on the lower end of the price spectrum. It's just as necessary to have plans for an addition as it is to have designs for the original house. Plans detail all of the requirements that must be completed in order to complete the project.
Drafting Services Cost For A Complete Remodel
The cost of a draftsman to develop house plans for a complete remodel can be greater than the cost of original house plans, ranging from $2,000 to $2,500. These ideas are more expensive because they necessitate additional work to accommodate modifications in the home's current structural architecture. You'll save money if you don't have to move a lot of plumbing or gas lines. It's possible that the draftsman will spend more time developing a setup that makes use of what's currently in place. As with any house plan, the price rises as the level of customization increases.
Draftsman Cost For A New Build
You should anticipate to pay between $1,500 and $2,500 for custom house plans for a whole new home if you don't want to use pre-made blueprints. The cost is affected by the square footage, configuration, number of stories, and personalization. Even if the square footage is the same, new construction designs are frequently higher than addition plans. Gas lines, structural components, and additional plumbing must all be included in these blueprints.
Add-On Costs To Your Drafting Project
While the cost of the draftsmen to design the drawings will account for the majority of the planning process, some other expenditures may need to be factored into the budgeting process. In some circumstances, you may want to have your plans examined by a second draftsman or an engineer to ensure that everything is in order and that the desired result is achieved. Depending on the complexity of the plans, review services range from $200 to $400.
Land surveys are a crucial element of the drafting process since they help to define property lines and ensure that the plans comply with local requirements. A land survey might cost anywhere from $400 to $1,200, depending on the size of the property. If you fear it may include industrial pollutants or strong pesticides, soil testing 2 is critical. You should expect to pay between $700 and $1,800 for a soil test.
It's also worth thinking about how much it'll cost to print your blueprints. You should anticipate to pay between $10 and $60 for one set of plans, depending on the medium you choose to have them printed on.
When it comes time to build your home, you'll need to get building permits. Permits might cost anywhere between $450 and $600, depending on the nature of the project and the rules of the area where it is erected. To verify that everything is up to code, a structural engineer should be recruited to check the house plans. The majority of engineers bill on an hourly basis, with the majority of jobs costing between $500 and $2,000.
The cost of hiring a construction manager to oversee the project is a final consideration when creating home blueprints. They charge a percentage of the project's total cost, which might range from 5% to 15%. A home with 2,500 square feet costs between $15,000 and $25,000.
| Add-On | Average Cost |
| --- | --- |
| Blueprint Printing | $10 – $60 |
| Review Services | $200 – $400 |
| Land Survey | $400 – $1,200 |
| Permits | $450 – $600 |
| Structural Engineer | $500 – $2,000 |
| Soil Test | $700 – $1,800 |
| Construction Manager | $15,000 – $25,000 |