Are you planning to build a four (4) bedroom home for yourself and your family? Are you trying to estimate how much it will cost you? Then you are in luck because this article has got you fully covered.
A four-bedroom house provides ample space for joint family members, especially a nuclear family.
Four bedroom house plans are prevalent in all design styles and a wide range of home sizes, such as four bedroom three bath, four bedroom two bath, four-bedroom one story, and more. Four bedroom house plans offer homeowners one thing above all else: flexibility. 
For example, if you have a family of two children, three bedrooms can be utilized as bedrooms, while the fourth can be used as a home office, home education room, workout space, and so on. Furthermore, if you and your partner are empty nesters, the remaining three bedrooms can be used for storage, hobbies, or guest rooms. The options are practically limitless.
To begin putting up such a project, one major factor to be considered is the price of building materials needed to complete the job, such as cement, iron rods, gravels, woods, sand, etc.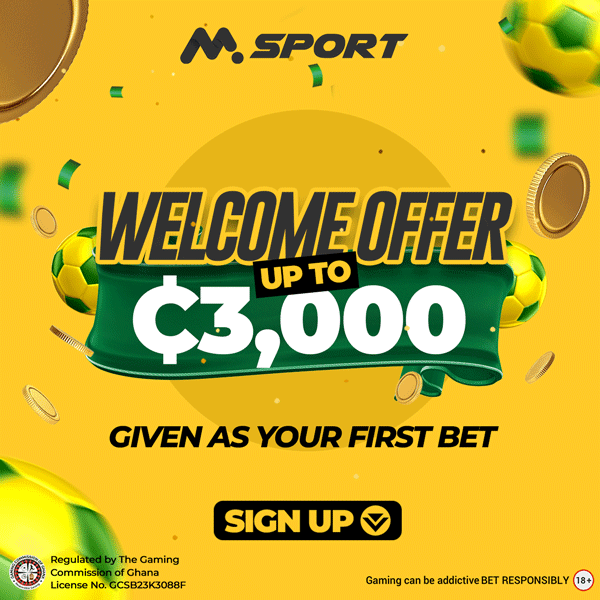 Cement, iron rods and gravels are the main drivers of the cost of building a four-bedroom house in Ghana. Let's look at the cost of these building materials in building a four-bedroom home. 
Cost Of Building A Four-Bedroom House In Ghana
After an in-depth interview with a professional building contractor, below is what we came up with as the estimate for building a four-bedroom house. 
Foundation
It will require at least four (4) people to dig the foundation of a four-bedroom house. In estimates, they can take three days in doing that job, and each person charges at most 80 cedis per day, which means you will have to get 1,280 Ghana cedis ready for your foundation of a four-bedroom house.
Concrete and Foundation Blocks 
Now after digging your foundation, you will need at least 2 masons and 3 labourers who will charge at least GHC 420 per day to do the concrete and blockwork for you.
You will also require 30 bags of cement, 1000 blocks, a trip of sand and a trip of stones to build the house up to the filling level.
A trip of sand cost GHC 1,500 whiles a trip of stones GHC 1,800. The current price of cement is also GHC 49.00 per bag. It should take at most 4 days for the workers to build your house up to the filling level by that time your total cost will be GHC 10,465.00 factoring in the cost of blocks and their transportation.
Block Works To The Roofing Level
Now raising the building from the filling level to the roofing level will require 2000 blocks with each block costing GHC 5.00. It will also require 100 bags of cement, 2 trips of sand, 2 masons and two labourers whose daily wages add up to GHC 420 per day. It will take at most 14 days all things being equal to raise the building to the window level. 
The next step on our building is fixing pillars and completing the blocks for a four-bedroom house and in doing so the estimate for four-bedroom pillars and completing the blocks from the window level will be GHC 35,780.00 when you factor in the cost of 1 and a half pounds of 12 mm iron rods and it transportation plus the workmanship of steel benders. This now takes the total estimated cost of the building to GHC 46,245.00. 
Roofing 
Getting a professional service to roof a four-bedroom house for you in Ghana will cost you 8,000 Ghana cedis excluding materials, so you'll have to spend 26,000 cedis on nails, wood, roofing sheet, and a carpenter to roof your four-bedroom house for you,  bringing our total estimated cost to this level to GHC 80,245.00. 
Wiring And Plastering 
The next step in our construction is to hire an electrician to wire the house. Wiring a four-bedroom house would cost 11,000 Ghana cedis, plus the cost of the wires and fittings, bringing our total cost to 91,245.00 Ghana cedis. After that, we will plaster the house.
The amount of cement required to plaster a four-bedroom house, including the inside and outside, is 70 bags, 3 trips of sand and the four workers will complete the job in one week, earning 420 cedis per day. This means the four workers will earn GHC 2, 940 for completing the job, while our 70 bags of cement will cost us GHC 3,230.00. This takes our total estimated cost to GHC 102,115.00.
Conclusion
Adding the cost of painting and furnishing I can emphatically assert that building your own house in Ghana is relatively inexpensive when compared to properties in developing sections of the country that are sold in dollars. Based on the estimation above, one may build a four-bedroom house and live in luxury for 130,000 Ghana cedis.
Thank You for reading this post, you can check out some of your previous articles and also feel free to leave a comment in the comment section and we will gladly assist you.