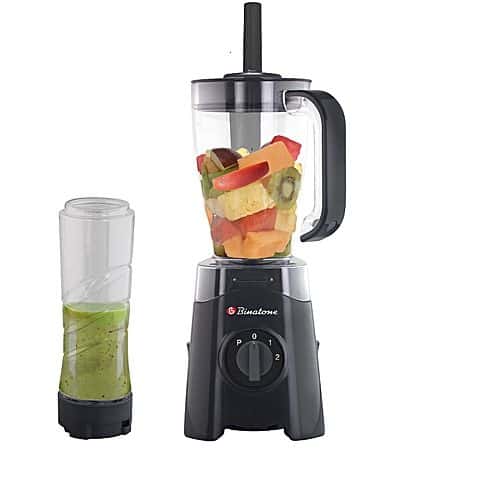 Commercial Blender Prices In Ghana
In this post, I am going to take you through commercial blender prices in Ghana, as well as other relevant information you might want to know about commercial blenders including their features and quality brands. 
About Commercial Blenders 
The dispute has erupted over commercial vs. home microwaves, toasters, and now blenders. So, why buy a commercial-grade blender when the home blender sold at the local big-box retailer appears identical to its more expensive cousin? Blenders are, after all, blenders, right? Wrong.
Commercial blenders are designed for long-term use. A blender that appears to be a decent buy at first glance may end up costing hundreds of cedis in maintenance and repairs during its lifetime.
Commercial blenders must meet greater quality and safety standards in order to meet insurance and health code requirements. They are also designed to withstand water penetration, extending their life and increasing safety.
Ingredients are taken into account when designing commercial blenders. The blades, control options, control panels, and even the jar shape are designed to withstand professional prep work.
They are more powerfully engineered to handle bigger volumes of ingredients and can give consistent results faster than household blenders.
They have sophisticated blending controls in place to ensure consistent results. Many commercial blenders, in fact, are programmable, allowing numerous users to produce the same results.
Commercial blenders are less difficult to disassemble and reassemble, and they can resist the severe cleaning required in foodservice operations.
Commercial beverage blenders (front of house) are intended for all types of drink service, including recipes requiring fruit, milk, ice cream, mixers, ice, and so on.
Quality Commercial Blender Brands In Ghana 
Below are some quality commercial blender brands you can find on the Ghanaian market. 
Akai Commercial Blenders 

Vitamix Commercial Blenders

Binatone Commercial Blenders

Waring Commercial Blender

WantJoin Professional Blender

Blendtec Professional 800

Mueller Hand Blender
Commercial Blender Prices In Ghana
Now let's turn our attention to the reason why you clicked on this post by looking at the prices of commercial blenders in Ghana.
In Ghana, the prices of commercial prices vary based on the brand and performance level. Relatively affordable commercial blenders on the Ghanaian market sells for GHC 250.00 whiles their more expensive counterparts is sold at GHC 4,700.00.
Where To Buy Commercial Blenders In Ghana
Below are some renowned home appliances stores in Ghana where you can buy your commercial blender. 
Electromart

Neon Home Appliances

Kabfam

Electroland 
If for convenient sake you want to order your commercial blender online then below are some online stores you can check out. 
Watch video below:
Thank You for reading this post. Don't forget to recommend our site, Ghana insider, to your friends and family who might also profit from the information on our website, and check out our other articles because we have more information to bring to you via your devices.
I believe you have any comments or suggestions to drop about this article, kindly make use of the comment box below and reach us for more discussion.
Ghana insider is on the mission to give you insightful knowledge about anything in Ghana; Latest Entertainment news, General news, insurance, banks, mortgage, Farming, product pricing, food, business, and more.