In this article, Ghana Coast teams refer to football teams in Ghana's Central Region that are recognized by the Ghana Football Association (GFA), Ghana's governing body for football and the oldest football association in Africa (founded in 1920). Football was introduced to the Gold Coast near the end of the nineteenth century by European merchants who had conquered the coastal areas and built forts and castles to facilitate trade. In their spare time, the sailors would engage in football with one another and with indigenous people. The game's popularity quickly spread along the coast, culminating in the establishment of the first football club, Excelsior, in 1903 by Mr Briton, a Jamaican-born British citizen who was then the Head Teacher of Philip Quaque Government Boys School in Cape Coast. Other amateur clubs along the coast, such as Accra Hearts of Oak, Accra Standfast, Cape Coast Venomous Vipers, Cape Coast Mysterious Dwarfs, Sekondi Hasaacas, and Sekondi Eleven Wise, sprang up as the game's popularity expanded.
The list of coast teams in Ghana can be found below;
Swedru All Blacks Football Club
Swedru All Blacks Football Club is a professional football club based in Swedru, Ghana's Central Region. Currently, the club is competing in the Poly Tank Division One League. Swedru Sports Stadium is their home stadium. As a result, their home games are held at Swedru Sports Stadium. Swedru All Blacks Football Club is the full name of the club, which is nicknamed Black Magicians. Toshihiro Iwasa, a Japanese business tycoon and politician, has purchased 70% of All Blacks and appointed his Korean partner Kwon Il Han as CEO. Veteran coach Fred Osam Duodu has been named head coach, former chairman George Afriyie has been named deputy CEO, and ace football commentator Dan Kwaku Yeboah of Peace FM Fame has been named Communications Director.
| | |
| --- | --- |
| Chairman | Toshihiro Iwasa |
| CEO | George Afriyie |
| Chief Executive | Kwon Il Han |
| Head Coach | Fred Osam Duodu |
| Communications Director | Dan Kwaku Yeboah |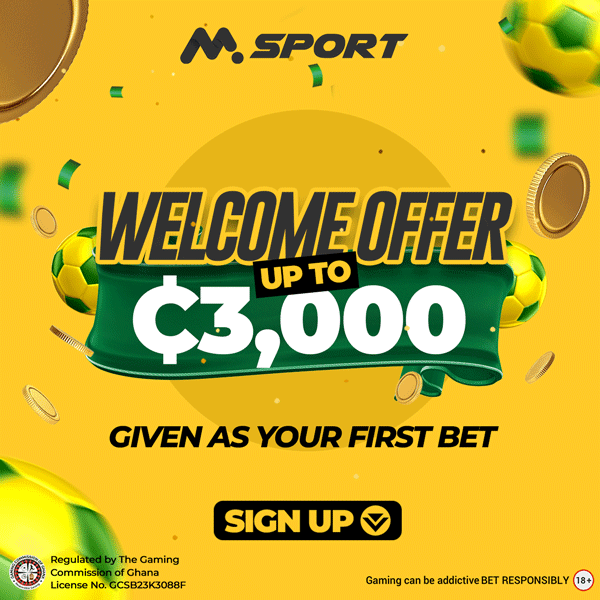 Cape Coast Ebusua Dwarfs
Ebusua Dwarfs is a professional Ghanaian football club based in Cape Coast. The club competes in the Ghana Premier League, the top tier of Ghana's football pyramid, and plays its home games at Cape Coast Sports Stadium. Ebusua Dwarfs, founded in 1932, were one of the founding members of the Ghana Premier League and won the 1966 Ghana Premier League. When the idea of the FA Cup and League Championships was introduced in Ghana in 1970, Ebusua Dwarfs won the first Presidential cup, which was called the Prime Minister's cup. Ebusua Dwarfs won the first SWAG Cup for the second time, defeating Hearts of Oak 4–2.  Robert Mensah, the famous Black Stars goalie, began his career with the Dwarfs in the 1960s. The Dwarfs' CEO and principal financier, Nana Aidoo, died in 2018.
Full name

Cape Coast Mysterious Ebusua Dwarfs Football Club

Nickname(s)

Ebusua Dwarfs


The Crabs'
'Mysterious' Dwarfs
Founded

1932; 90 years ago

Ground

Cape Coast Sports Stadium, Cape Coast

Capacity

15,000

President

Nana Sam Brew Butler

Manager

Ernest Thompson Quartey

League

Ghana Premier League

2019–20

16th

Website
Club website
Cheetah Football Club
Cheetah Football Club is a Ghanaian football club based in Kasoa, Ghana's Central Region. The club currently competes in the Central Region Zone of Ghana's Division Two League, the third tier of the Ghanaian football league system, as well as the MTN FA Cup. Abdul-Hayye Yartey, a Ghanaian sports executive and entrepreneur, established the Kasoa club as a juvenile club in 2009. The club began scouting and recruiting young prospects throughout Ghana to form a football club. In FIFA's 2020 Global Transfer Market Report, the club was named one of the top ten African clubs with the most outgoing player transfers in 2021. The team competes in the Central Regional Football Association's (CRFA) Division Two League as of 2021.  Christian Atsu, Emmanuel Toku, and Alhassan Wakaso are among the club's most notable players.
Cheetah F.C.
Full name

Cheetah Football Club

Founded

2009; 13 years ago

Ground

Yartel Okoso park (Predators Den)

Owner/Chairman

Abdul-Hayye Yartey

League
Division Two League, Ghana
Elmina Sharks Football Club
Elmina Sharks Football Club is a Ghanaian football club based in Elmina, Central Region. The club is competing in the 2018 Ghanaian Premier League. Nduom Sports Stadium hosts home games. Elmina Sharks F.C. was founded in 1999 at Coconut Grove Beach Resort. Elmina Sharks was formerly known as Coconut Grove Sharks FC and began as a division one league team. For seven years, the team competed in Division Two before moving to Division One in 2011.  During the 2016 season, the team was promoted to the Ghana Premier League.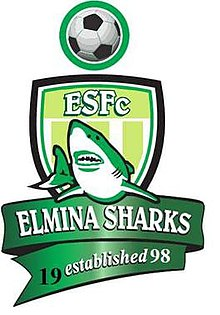 Full name

Elmina Sharks F.C.

Ground

Nduom Sports Stadium




Elmina, Central Region, Ghana

League

Ghana Premier League

Manager                    Nii Lamptey
STAY TUNED FOR MORE AMAZING CONTENT