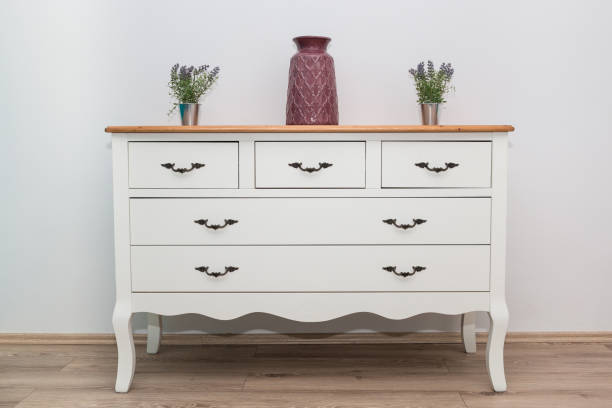 Chest Of Drawers Prices In Ghana
In this post, I am going to take you through Chest of drawers prices in Ghana, as well as the necessary contact details needed to get in touch with sellers of this product. 
Before we get into the price of Chest of drawers, let's first learn more about this traditional furniture and its function in our homes. 
About Chest Of Drawers 
Chest of drawers is a very traditional type of furniture that provides an ample amount of space to store clothes and other belongings.
Chest of Drawers was developed in the mid-17th century from a chest with drawers in the base. By the 1680s the "chest" was entirely made up of drawers: three long ones of varying depth, topped by two short ones side by side. Sometimes a flat slide with two small pull handles was included at the top, to extend the table space.
Early chests of drawers were mounted on a bun or ball feet or on stands with legs joined by stretchers. Drawer pulls were initially of turned wood and later of brass, with ornamental brass shields, or escutcheons, that varied in design with the fashion. Double chests, or chest-on-chests, once known as tallboys in England and highboys in America, were also made.
In the mid-18th century, the rectangular lines of the chest of drawers were often modified. Bevelled corners with chinoiserie, or Chinese-style, fretwork (decoration consisting of small straight bars intersecting one another at right or oblique angles) were introduced, and serpentine fronts and bow fronts became popular.
A heavier version, with corner pilasters (partially projecting columns), was introduced during the Regency period and turned wooden handles returned to favour in the Victorian period.
Now let's turn our focus back to the reason why you clicked on this article by looking at the prices of Chest of drawers in Ghana.
Chest Of Drawers Prices In Ghana
The price of a Chest of drawers varies depending on the type of material used in making the furniture or the colour of the furniture. In Ghana, you can get an elegant Chest of Drawers on the market with a budget of about GHC 1,700.00. 
Where To Buy Your Chest Of Drawers In Ghana
Avoid buying your chest of drawers from the roadside if you want to get a bang for your money. Below are some renowned furniture stores in Ghana where you can buy your Chest of drawers. 
Bedmate Furniture

Orca Deco 

Agorwu Furniture

Kingdom Furniture 

Casa Trasacco 

Sinbim's Furniture

Jamila Home 

etc.
Watch video below:
Thank You for reading this post. Don't forget to recommend our site, Ghana insider, to your friends and family who might also profit from the information on our website, and check out our other articles because we have more information to bring to you via your devices.
I believe you have any comments or suggestions to drop about this article, kindly make use of the comment box below and reach us for more discussion.
Ghana insider is on the mission to give you insightful knowledge about anything in Ghana; Latest Entertainment news, General news, insurance, banks, mortgage, Farming, product pricing, food, business, and more.