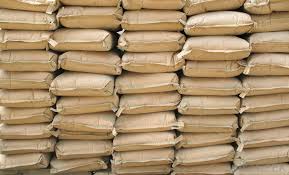 This post is made up of;
Top brand cements and where to find their company

Cement prices in Ghana.
Cement was used inclusive in almost every building in Ghana. As a contractor, you cannot do without cement. It is an essential material in putting up a building.
Cements are one of the widely used or most consumed resource in the world. Cements serves as a binder though it can also be used on its own.
It is used together with other materials such as sand and gravels.
In Ghana, there are several brands of cements, which are quality and affordable. Maybe you want to put up a structure or a building but you do not know the prices of the cements you need.
There is no cost for alarm, since in this post you will find the prices of the cement you need.
Ghacem Cement Price in Ghana.
Ghacem is one of the leading cement manufacturing company in Ghana.
The company has played an important role in building Ghana for several years. They have several distributors across the country.
They have three forms of cements which are Super Strong, Super Rapid and Ghacem Extra.
Below are the prices
Price per 50Kg bag (Ghacem Super Strong 42.5R)- GHS 37.50- GHS 37.64
Price per 50Kg bag (Ghacem Super Rapid 32.5R) – GHS 37.14- GHS 37. 30
Price per 50Kg bag (Ghacem Extra 42.5) – GHS 38.21 – GHS 38. 58
They have branches in Accra Kumasi, Wa, Tamale and Dwinase.
Contact them on;
Tel: +233 303204225 or +233 303204226
Fax: +233 303202139
Email: [email protected]
Address Head Quarters
Ghacem Ltd
Habour Area
P.O.Box 646
Tema, Ghana
Dangote Cement Prices in Ghana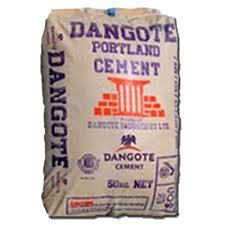 Another leading cement in Ghana is the Dangote cement, operating in about 10 African countries.
Dangote cement has operated in Ghana since 2011, having several distributors across the country.
Their cement is quality and affordable, making it builders choice. Dangote Cement is sold in 50 Kg bags, 1.5 tonne jumbo bags and in bulk tankers.
They produce only one quality cement which is the 42.5 grade, unlike Ghacem who ha three qualities.
Dangote Cement Price- GHS 32.55– GHS 35.55
Dangote Cement Contact
| | |
| --- | --- |
| Address: | Jubilee Terminal, Harbour Area |
| | |
| City: | Tema |
| Region: | Greater Accra |
| | |
| Mobile: | 024 6130155 |
| | |
| | |
| Website: | www.dangotecement.com |
Cimaf Cement Price in Ghana
Another well known cement in Ghana is Cimaf cement.
They are known for the use of latest technologies available to meet the demands of its customers in and outside Ghana.
Their products are good in terms of environmental protection. They have four (4) cement grades and these are: Smart Classic – 32.5R, Smart Superior – 42.5R, Ultimate – 42.5N, Ultimate Plus – 42.5R.
Cimaf Cement Prices
Smart Classic – 32.5R — GHS 32.30 TO GHS 37.00
Smart Superior – 42.5R— GHS 33.20 TO GHS 38.40
Ultimate – 42.5N — GHS 32.70 TO GHS 37.40
Ultimate Plus – 42.5R— GHS 33.20 TO GHS 37.60
Cimaf Contact Details
Address:
Free Zones Enclave
City:
Tema
Region:
Greater Accra
Telephone:
0303 220120
0303 220121
Diamond Cement Price in Ghana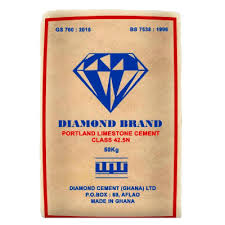 Diamond cement is a Portland cement, located at Aflao in the Volta region of Ghana.
They have served Ghana with quality yet affordable cements since 2002. Aside cement, they manufacture steel and are also into construction.
Their operations are environmentally friendly and as such ; a highly recommended cement brand. They have only on grade of cement.
 Diamond Cement Price: GHS 32.5 TO GHS 38.00
Diamond Cement Contact