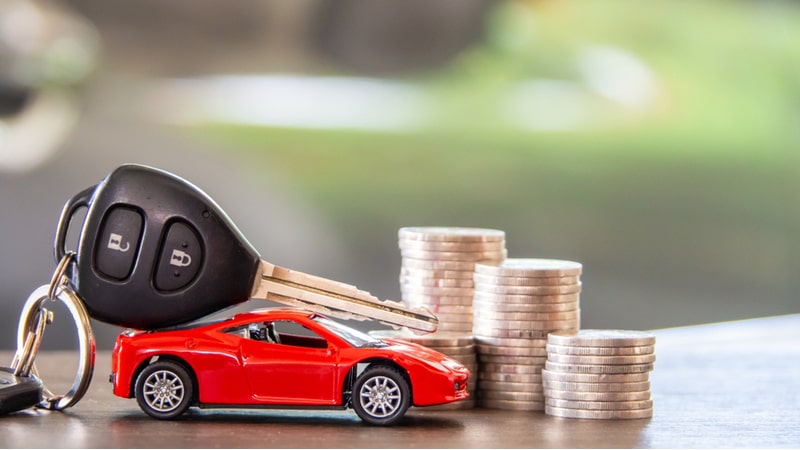 In this post, I am going to take you through some of the car loan for government workers in Ghana and the banks that issue these loans.
Before we get into the details, let's first explain what a car loan is and how it works.
What is a car loan?
A car loan is a financial assistance taken to purchase a car with a minimum initial payment from your own pocket or your pay check.
Car loans work in such a way that the borrowed money from the lender which was used to purchase the car can be repaid in equal monthly instalment over a period of time with an agreed rate of interest.
Car loans are normally secured with the vehicle itself that is bought.
Government workers are one of the main crop of workers that many financial institutions target when it comes to the granting of car loans. This is because their salaries are secured and monthly deduction can take place right from source without any stress or hustle.
Below are some car loans for Government workers in Ghana.
Car Loan For Government Workers In Ghana
1. Stanbic Bank Vehicle Loan 
Stanbic bank Vehicle and Asset Finance (VAF) is a medium-term facility tailored for our salaried and non-salaried customers to buy movable and immovable assets, such as motor vehicles and power generators for your own use.
Benefits 
An advance of up to 60% of your disposable net monthly salary (after all monthly loan deductions and commitments have been paid)

Minimum overdraft limit of GHS100

Facility limit renewal subject to satisfactory account performance

Monthly pay back of used limit or a clean-up cycle of 30 days

Facility fee of 2% (minimum GHS50) charged on approved limit and at each renewal

No maximum overdraft limit

Credit Life insurance premium of 0.84% on approved limit against death and permanent disability

Interest applies only on portion of overdraft used each month.
How To Get It
Work for any Stanbic profiled organization

Earn a minimum salary of GHS400 a month

Minimum salaried account relationship of:

– One month – Workplace Banking Scheme companies/organizations

– Three months – non-Workplace Banking Scheme companies/organizations

Customers with salaried Stanbic Current Account

Fill in a Personal Overdraft/Salary Advance application form and attach the following documents:

Statement of account from previous bank (new to bank applicants only)

Pay slips from the past three months

Overdraft will be approved subject to a positive reference from their credit office.
2. Societe Generale CAGD Loan 
This is available for all Public Servants paid on the Controller and Accountant General Department (CAGD) payroll platform. The facility is available to help government workers finance their dreams.
Find out more about the Societe Generale Ghana loans. Simply visit any branch or call the Contact Centre on +233 (0) 302-214 314.
Ts & Cs apply.
3. Cal Bank Auto Loan 
CalBank Auto Loan is a credit facility designed for our clients to purchase any vehicle of choice. Buying a dream car can be both tedious and complicated. They assist their valued clients with the needed funds to realize this lifestyle dream because vehicle ownership is paramount to their daily activities. Their Auto Loan facility can be accessed by Individuals, Professionals, Consultants and Salaried workers with recognized institutions to acquire a vehicle for personal/company use.
Eligibility
Minimum Salary: GHS 500.00.

Age: 18 to 53 years.

Employment Records: 6 months or at the discretion of the credit manager.

Account History: Six (6) months Bank Statement is required from clients with account relationships with other Banks.

Clients shall be updated on monthly loan repayment via our CalBank Alert.
Requirements 
Valid National ID e.g. Passport, Drivers' License, Voter's ID Card, SSNIT Card, Ecowas Card

One (1) recent passport-size picture

Proof of Residential Address (E.g. Utility Bill, Introduction by a Current A/C holder of any Bank, Location Verification)

Initial deposit is GHS 500.00

The minimum balance required to earn interest is GHS 500.00.
4. UBA Flexi Loan For Government Worker 
United Bank for Africa (UBA) Ghana Limited has introduced a flexible loan product designed to give easy access to credit to all government workers to buy anything they want including vehicles. 
Visit any UBA Bank branch near you for more inquiries. You can also call +233 (0) 302 634 060 for more details. 
5. Fidelity Bank Auto Loan For Health Workers 
Fidelity Bank has introduced an auto loan package for members of the Ghana Medical Association who have been at the forefront of the pandemic.
The auto loan package provides the members of the Ghana Medical Association with access to brand new vehicles from selected auto dealers at exceptional rates.
Elaborating on the key details of the auto loan offer, Godfred Attafuah, Director of Personal Banking at Fidelity Bank, said applicants qualify to receive a minimum loan amount of GHC40,000 and a maximum loan amount of GHC400,000 to purchase brand new vehicles from Svani Limited, Universal Motors, CFAO, Toyota Ghana, Silver Star Auto, Rana Motors, Alliance Motors, Auto Plaza, and Premium Motors. 
Thank You for reading this post. Don't forget to recommend our site, Ghana insider, to your friends and family who might also profit from the information on our website, and check out our other articles because we have more information to bring to you via your devices.
I believe you have any comments or suggestions to drop about this article, kindly make use of the comment box below and reach us for more discussion.
Ghana insider is on the mission to give you insightful knowledge about anything in Ghana; Latest Entertainment news, General news, insurance, banks, mortgage, Farming, product pricing, food, business, and more.