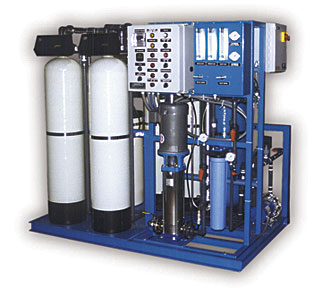 Borehole Water Treatment In Ghana: Price And More
In this post, I will take you through how borehole water is treated in Ghana, the cost of treating borehole water and other relevant information and contact details of companies that deals in water treatment in Ghana. 
In Accra, Ghana, tap water is unsafe to drink, and certain areas lack adequate sanitation. People should only drink boiled or treated water. It is only safe to avoid drinking sachets of water sold on the street in Ghana and stick to bottled water.
However, if you have a borehole in your house you can treat it to make it very safe for drinking. Below are some of the few steps on how to treat borehole water on your own in your house without the use of any treatment machine whatsoever. 
Simple Steps On How to treat Borehole water at Home
Fill water in a clean bucket. 

Filter the water using a clean cloth or decant the water by first allowing it to settle. 

Bring it to a rolling, bubbling boil (simply steaming water is not boiled) for three minutes at low altitude and for at least five minutes at altitudes above 2,000 metres.

Boiled water may lack taste but this problem can be solved by vigorously shaking the water to re-oxygenise it or by adding a little salt. 

There! your water is now safe for drinking.
Cost Of Borehole Water Treatment In Ghana 
The cost of borehole water treatment in Ghana depends on the type of treatment you want. Be it (iron, salt, colour, scent and particles and Reverse Osmosis). However, the average cost of treating borehole water in Ghana is GHS 4,000.00.
Water Treatment Companies In Accra 
Below are some water treatment companies in Ghana. 
Universal Aqua Ghana Limited (Warehouse)
Address: 19 Asafoaste Street, Eas
Phone: 024 078 1329
Blue Marine Company Limited
Address: Spintex Rd, Accra
Phone: 030 281 0263
Zesta Environmental Solutions Ltd.
Address: 12 Kingsby Street, Accra
Phone: 020 945 8768
Sonapra Limited
Address: G Y Odoi St, Accra
Phone: 024 693 9992
KRISTA BOREHOLE DRILLING COMPANY GHANA
Address: ACCRA, Kwabenya
Kings Pac drinking water
Phone: 026 401 6000
Seweage Systems Ghana Limited
Address: Accra
Phone: 030 397 2617
Adat Water Services Limited
Address:  Manye Adorkor Avenue, Kingsby Achimota Market Road, Achimota, Accra.
Phone: 020 998 6250
H2o Solutions Tech Ltd
Address: Adenta – Dodowa Rd, Accra
Phone: 033 209 3841
Thank You for reading this post. Don't forget to recommend our site, Ghana insider, to your friends and family who might also profit from the information on our website, and check out our other articles because we have more information to bring to you via your devices.
I believe you have any comments or suggestions to drop about this article, kindly make use of the comment box below and reach us for more discussion.
Ghana insider is on the mission to give you insightful knowledge about anything in Ghana; Latest Entertainment news, General news, insurance, banks, mortgage, Farming, product pricing, food, business, and more.