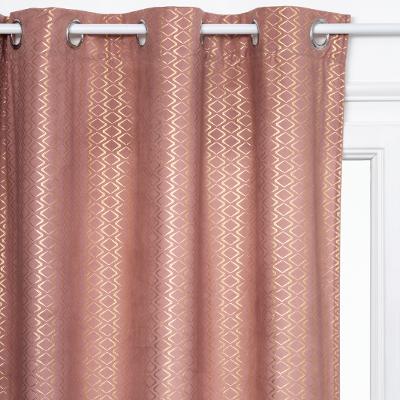 Bedroom Curtains Prices in Ghana
In this post, I am going to take you through Bedroom curtains prices in Ghana, where you can quality bedroom curtains to buy and the necessary contact details to get in touch with sellers.
Your bedroom's interior design decisions can affect your sleep, which in turn affects your physical and emotional wellbeing. According to research, light is the most important external factor influencing sleep, making bedroom curtains even more crucial for a good night's sleep.
Curtains not only help to bring the space together, but they can also help with our circadian rhythm, which is our internal clock that informs our bodies when it's time to sleep. What's the bottom line? Bedroom curtains have a lot of influence.
Just in case you are thinking of getting yourself some bedroom curtains but wondering how much they will cost you? Then worry no more because we got you covered with this article. Check below to find out the price of bedroom curtains in Ghana.
Bedroom Curtains Price in Ghana
The price of bedroom curtains varies in Ghana depending on the size and the material. Cotton curtains are the most common and the less expensive choice people normally buy. However, if you want a luxury vibe, consider a heavier, more sumptuous fabric like silk or velvet. These curtain fabrics are the most expensive curtain set in Ghana. 
The prices of two-panel cotton curtain sets in Ghana ranges from GHC 60.00 to GHC 166.00 whiles the price 2 in 1 pair of design cotton curtains ranges between GHC 350.00 to GHC 520.00. 
The average price of Velvet blackout curtains in Ghana is GHC 450.00.
Where To Buy Bedroom Curtains In Accra 
Below are some renowned stores in Accra where you can get the very best of all the curtains we have mentioned above. 
Curtains Plaza 
Golden Line Curtains 
Curtain Place 
Demac Curtain Shop 
If you are busy and can't visit any of the stores above for your curtains, then order online by visiting any of the websites below.
Please make sure you get what you ordered before paying for it to avoid any inconveniences. Also, make sure to avoid buying curtains on the roadside to make sure your money is spent with a bang.
Watch video below:
Thank You for reading this post. Don't forget to recommend our site, Ghana insider, to your friends and family who might also profit from the information on our website, and check out our other articles because we have more information to bring to you via your devices.
I believe you have any comments or suggestions to drop about this article, kindly make use of the comment box below and reach us for more discussion.
Ghana insider is on the mission to give you insightful knowledge about anything in Ghana; Latest Entertainment news, General news, insurance, banks, mortgage, Farming, product pricing, food, business, and more.