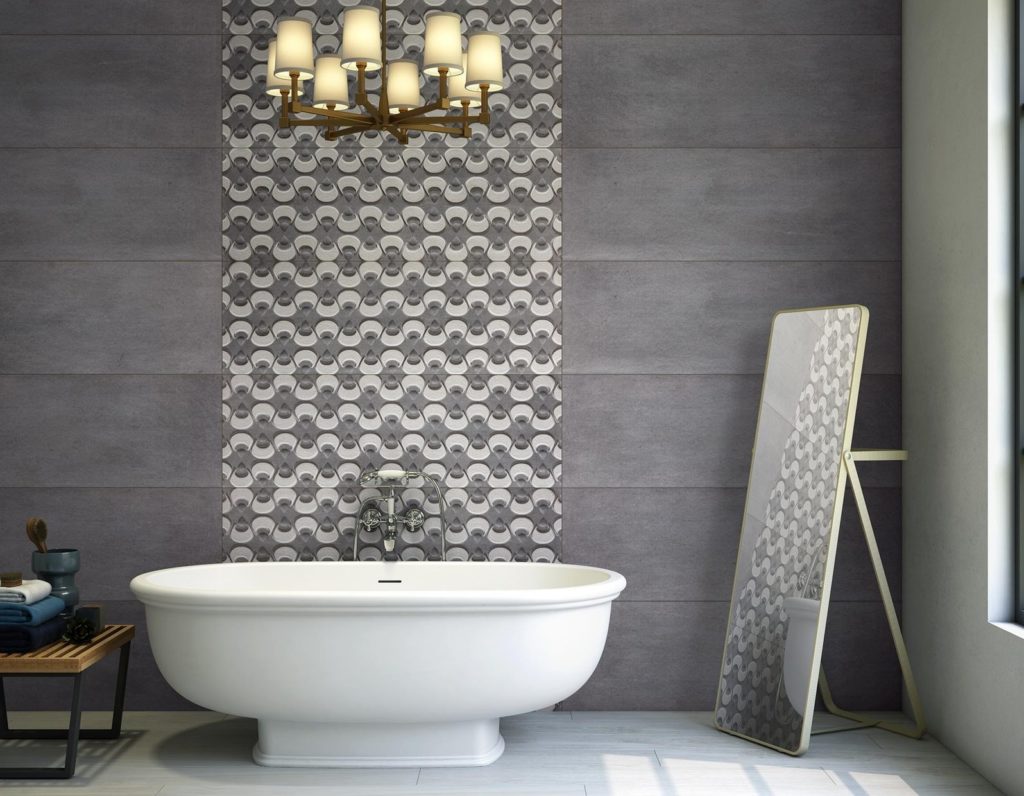 Bathroom Tiles Price in Ghana. Full Details
In this post, I am going to take you through bathroom tiles prices in Ghana, where to buy them and the necessary contact details to get in touch with the dealers.
Tiles are manufactured pieces made of stones, metals, ceramics, clay, or glass that are used to cover the floor, walls, roof, and other items such as the tops of centre tables. The majority of tiles are square or rectangle in shape. 
Tile adds distinct beauty and functionality to any room of the home, especially your most lived-in spaces. 
Having a serene bathroom has become very important to many people in recent times, and one way of doing that these days is by furnishing it with bathroom tiles. 
Bathroom tiles usually feature a subtle raised pattern since it is mostly used in areas where there is a lot of moisture to prevent slippering. Usually, bathroom tiles are made of ceramic, porcelain or natural stone.
If you are looking to get yourself a new set of bathroom tiles or thinking of furnishing your new house with these tiles, then you might as well know the prices. Keep reading to stay informed before stepping out. 
Bathroom Tiles Prices in Ghana
The price of bathroom tiles in Ghana varies based on the type of material the tiles were made of, the brand and where you are buying them from. Some distributors sell their tiles at wholesale prices whiles others sell them at retail prices. Nonetheless, the price of bathroom tiles ranges between GHS 30.00 to GHS 80.00 per pack. Each pack is made of 12 pieces of tiles. 
Note: Before you step out to buy your tiles make sure you get a professional tiler to help you make the right decision, and also do the right estimate for your project. 
Where To Buy Bathroom Tiles In Ghana
You can order your tiles online for convenient reasons, or visit any certified building material distributor near you to get your tiles today.
You can also get in touch with any of the dealers listed below to get your tiles today.
JBM Enterprise
Address: 16, 9C Hill St, Accra
Phone: 050 923 0350
Kentfod limited
Address: JJ Roberts road, Accra
Phone: 030 266 0897
Superb tiles n home decor
Address: Graphic Rd, Accra
Phone: 054 037 3901
Casa Royal spintex branch
Address: Pa plaza, Spintex Rd, Accra
Phone: 024 255 5574
Italian Tiles Ghana
Address: Sarpeiman, ACCRA
Phone: 024 080 3450
Galaxy Tiles
Address: Spintex Rd, Accra
Phone: 024 585 4609
Porcer Ghana Limited
Address: 1 La-Bawaleshi Rd, Accra
Phone: 024 533 3582
Watch video below:
Thank You for reading this post. Don't forget to recommend our site, Ghana insider, to your friends and family who might also profit from the information on our website, and check out our other articles because we have more information to bring to you via your devices.
I believe you have any comments or suggestions to drop about this article, kindly make use of the comment box below and reach us for more discussion.
Ghana insider is on the mission to give you insightful knowledge about anything in Ghana; Latest Entertainment news, General news, insurance, banks, mortgage, Farming, product pricing, food, business, and more.