In this article you will find;
What auditing is
The role of auditing firms
Auditing firms in Ghana, their location and contacts.
What is auditing?
Auditing is the process in which the accounting and financial records of an organization is examined to find out if they are exact or correct and provide suggestions on the records.
mostly, external auditors ( i.e professional auditors from outside an organization) are hired to do this.
In Ghana, law requires that all public companies have their records audited by an external organization.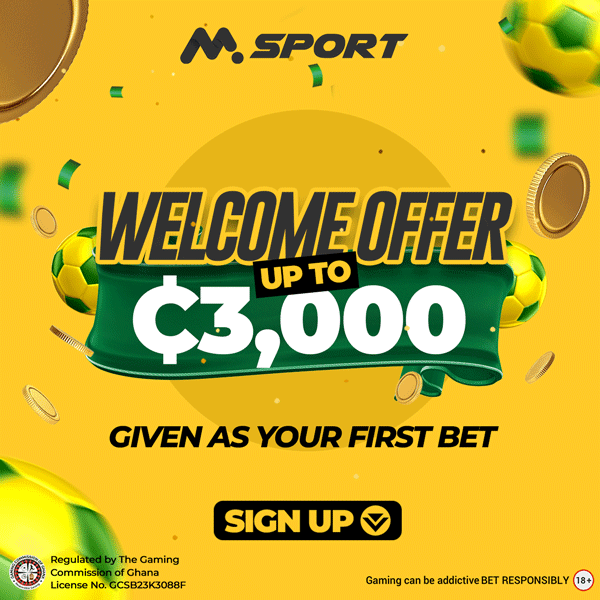 There are also internal auditors working for a particular company as an employee.
 Auditing improve processes such as risk management, operations, internal control, etc.
The Role of Auditing Firms
Identification of errors, looses or profits recorded in a year from the sales and accounting office of a company.

Auditing firms helps companies and businesses expand by giving recommendation after identifying and correcting errors in a company's asset.

Auditing firms helps companies and businesses to know their stand I.e their profits and losses so they know how to improve.

Auditing firms ensure an account is accurate and correspond to the profits and losses.
Auditing Firms in Ghana.
1. Possibility World Ltd
Possibility World Ltd offers especial services in areas such as events, automobile services, telecommunications, business development and training and development in Ghana.
Products and services
Event Planning: Possibility World limited helps in the planning of weddings, parties, general events, product sales, etc for people. With their help, you will have no fear of your event being a mess or running at a loss.
Accountancy Services: also Possibility World Ltd gives services in tax management, filling of tax returns, preparation of financial statement, strategic marketing and debt management. With their help, your company or business will have a right standing especially with their debt management services.
Business Development Service: Posibility World helps in writing your busisness plan and proposals.
Address
B228/19 Ataa Adoko Rd 23321 Accra
Phone Number
0302327943
Mobile Phone
+233 54 777 7210
Website
2. Ghana Association of Restructuring and Isolvency Advisors (GARIA).
This firm is made up of professionals who offers audit services and helps identify accounting issues in companies or firms.
They have interest in restructuring and insolvency which they have established to play a leading role in firm restructuring, business recovery and insolvency advisory in Ghana.
GARIA gives recommended solutions and provide leadership insights. They give services to state-owned enterprises and other businesses.
Address
7th Floor, SSNIT Emporium, Airport City- Accra, Ghana
Phone Number
0302 249 1219
Mobile Phone
0501583770
0501583771
0501583772
Website
3. Klinbooks Consultancy Services
Klinbooks Consultancy Services helps business and firms to have a well organized accounting record (which should never be taken for granted).
Klinbooks Consultancy keeps your accounting records up to date. They give a way forward after an audit.
Services
Assistance with checkbook reconciliations
Preparation of personal financial staements for loan applications
Business services: bookkeeping services, payroll services, accounts payable and accounts receivables, cash management, etc
Assistance with the development of personal budget.
Assistance with loan application preparation.
Preparation of personal tax returns.
Address
Plot No. 27, Fijai Yenok Wood Product
Phone
+233 247138435/ +233 506504037
Whatsapp
+233 247138435
Email
4. Marka-Ghana
Marka Ghana and Automation is one of the audit firms in Ghana that offers security solutions for assets of firms.
They offer services in fix asset management, inventory management, fix asset tracking, stock control, asset acquisition, depression and disposal, reconciliation, barcoding, wall-wall inventory.
Marka Ghana was constituted in 2001 under the full license of the Republic of Ghana. They use Turkey Fixed Asset Management Methods and procedures.
They also use products such as: Cutting Edge Barcodes, Barcode Scanners, RFID, Barcode tags/labels, Metallic Barcodes Labels, PVC Barcode Labels, PDA's, Tamper Proof Barcode in serving you.
Address
Premium Suit, Labone, Accra, Ghana
Phone Number
0233900044
Mobile Phone
0233900044
Website
5. GroConsult Management Consortium
GroConsult Management is also another recommended audit firms in Ghana. The are expects in telecommunication, human resources, audit and investment planning.
They have companies in UK, US, Cyprus, South Africa, Cote D'Ivoire, Swizerland, Nigeria and Ghana.
Their services are in: Investment Planning, Finance Management, Human Resource, Immigration Support Services, Payroll Management and Compliance and Telecommunications Solutions.
Their aim is to instill the sense of confidence in their clients in their businesses and companies.
Address
No. B17 Shalom Plaza, Adjacent The Stanbic Bank, New Achimota, Accra
Phone
6. Streamline Africa Ltd 
Streamline Africa is one of the well known and registered auditing firms in Ghana. They offer vast range of services to small and medium scale businesses.
They are one of the favorable firms you can rely on, since you need no office to enjoy their services. Their services are in accounting, bookkeeping and business advisory.
Their services are efficient, affordable and confidential.
Streamline Africa Services
Provision of Accounting Software
Pay Roll Management
Setting up Internal Control Systems
Preparation of Accounting Records
Stock Taking / Inventory Count
Preparation of Monthly Reports to SSNIT, IRS etc
Address  
Off the Labone Apapa road, Accra, Ghana
Phone Number
0244995143
Mobile Phone
0244995143
Website
7. De-Genesis Global Consulting Ltd
De-Genesis Global Consult Ltd is another auditing firm in Ghana, that is helping businesses grow. They provide quality accounting and auditing services.
They help organizations and businesses to manage risk, reduce cost, build effective and innovative business etc…
De-Genesis Global Consulting Ltd Services
Business Advisory Services: Financial and Cost Management,Business and Accounting Process Reviews,  Project Accounting and Audit, Corporate Finance, etc
Forensic Auditing: Fraud Prevention, Damages Computation, Forensic Auditing, Claims Audit and Analysis, Financial Loss Prevention, Financial and Economic Crime Investigations, Quantification of Individual/ Business Economic Losses, Litigation Support Services.
Audit and Assurance
Financial Statement Audit, Regulatory Compliance and Reporting, Assistance on Capital Market Transactions, Internal Audit and Controls, Sustainability Reporting, Corporate Reporting Improvement,  Independent Controls and Accounting.
Address
P.O.BOX AN 11465 Accra-North, Accra, Ghana
Phone Number
0302227576
Mobile Phone
0240875247
8. Abstracus Chartered Accountants 
Abstracus Chartered Accountants provides audit, advisory services, payroll, tax and accounting services in Ghana.
They have a license by the Institute of Chartered Accountants Ghana.
Address
8th Floor, One Airport Square, Airport City, Accra, Ghana
Phone Number
0307086199
Website
9. LIMS Accounting
LIMS Accounting offers services in book keeping, auditing, accounting, payroll, and tax advisory.
Getting the accurate and up to date financial information of your business or company helps you to understand and manage the profits and losses in your business.
LIMS Accounting after auditing, provide its clients with information to manage their businesses to make it better.
Product and Services
Accounting & Bookkeeping Services

Practical Accounting & Bookkeeping Training  

QuickBooks Pro 2014 Training

Business Management, Project Monitoring & Costing, Market Research
Address
Apremdo, Takoradi, Ghana
Phone Number
0244 575408
Mobile Number
0244 575408
Email
10. Mikan Cosulting Services
Mikan Consult is an auditng firm in Ghana that offer services in taxation, accounting, and auditing.
Mikan Consult also helps in processing work permits, residence permit and annual returns. Aside these, they train secretaries and give them to companies.
Milkan Consult will help you with your tax issue with the GRA.
Address
Box GP 20917, Accra, Ghana
Phone Number
0302416860
Mobile Phone
+233207609976
+233244423561