If you happen to fall within the Ghana National Petroleum Corporation's criteria for applying for their scholarships, you can give it a try.
The GNPC Scholarship is one of the most sought-after scholarship scheme instituted by the Ghana National Petroleum Cooperation. Eligible candidates should follow this guide for information about the application process.
The Ghana National Petroleum Corporation abbreviated as GNPC, is a state-owned company, which is in charge of inspection, licensing and distribution of petroleum and its related activities in Ghana.
It was founded in 1983 and has its headquarters located in Tema. It is a company set up to make sure that the country derives benefits from its petroleum resource. It is under the oil and gas industry.
The corporation offers scholarships for degree programs at accredited tertiary schools in Ghana like universities, polytechnics and technical universities.
Scholarship Benefits.
The scholarships they offer takes care of the follwoing:
student's tuition

day to day expenditure

book allowance 

allowance for projects.
Application Opening Date
Each year, applications d for undergraduate programs opens in November and October for postgraduate programs.
GNPC Scholarship Eligiblity Criteria
Generally, GNPC requires that you meet the following criteria:
The applicant must be a Ghanaian.

He or she should not be more than 35 years .

The applicant must have gained admission into a public university to study an Undergraduate, Masters or PhD degree program during the time of application.
For undergraduate programs, priority will be given to programs like Science, Engineering, Technology, Mathematics, Environment, Agricultural Sciences, Health and Sanitation as well as Special Education.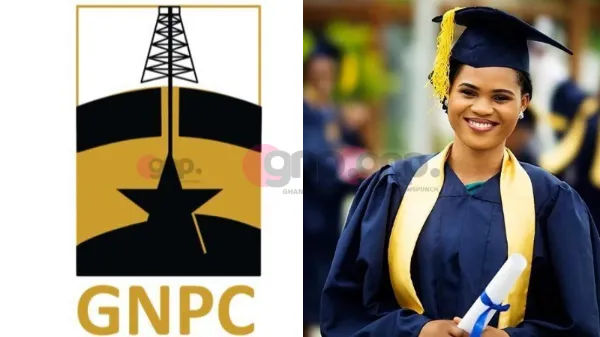 Also, women in engineering, intelligent students who are unable to pay their fees and those with a form of physical deformity will also be considered for the scholarship.
For Masters and PhD programs, oil and gas courses will be considered as well as science, technology, engineering and special education.
GNPC Scholarship Application Process
To apply for the GNPC scholarship, follow the steps below:
visit their website at http://www.gnpcfoundation.org/apply/pages/login.phpghana.com 

Provide all the necessary documents and information they require.
Required Documents
Submit hard copies of the following documents to the GNPC Foundation office located in Takoradi.
Curriculum Vitae (CV)
admission letter
birth certificate
WASSCE results slip
Applicants with disabilities have to upload a medical report as evidence. Also, students or applicants who are already on an existing scholarship should not apply.
The scholarship does not apply to part-time, private or fee-paying students in tertiary institutions.
 This is a good opportunity that will help you to further your studies if you are interested.