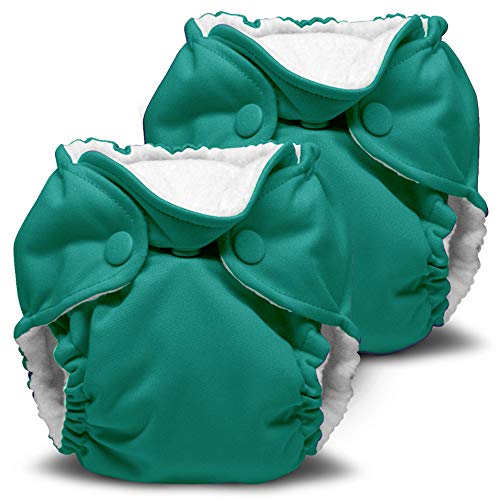 All In One Cloth Diapers Price in Ghana
In this post, I am going to take you through the all in one cloth diapers price in Ghana, where to buy them and other necessary information worth knowing about this product. 
Let's start by learning more about cloth diapers and then we will look at their prices in Ghana afterwards. 
About All In One Cloth Diapers  
All-in-one (or AIO) cloth diapers are one-piece diapers that do all of the jobs without the use of additional accessories or inserts. Because the absorbency layers are sewed into the waterproof cover, diapering your baby is quick and straightforward without the extra step of shoving in an insert. 
Keep in mind that all in one diaper typically last through potty learning, they don't fit newborns very well. I will you to start with all in one diaper when your baby is 12 lbs (2-3 months old).
Advantages Of All In One Cloth Diapers 
Super easy to fit on baby with built-in fasteners.

One piece: No need for separate inserts or covers.

Available in many cute styles and prints.

Good choice for daycares or babysitters, since it's one piece.
Cons Of All In One Cloth Diapers 
They are quite pricy compared to other types of reusable diapers.

Longer time to dry, since it's multiple layers of fabric sewn together.

Less customizable with absorption: may not be a good overnight option.
All In One Cloth Diapers Price in Ghana
The price of all (AIO) cloth diapers can vary, from about GHC 45.00 to GHC 140.00. Using cloth will most likely save you money in the long run, but it requires an initial investment that could be a serious financial constraint. But don't worry, below are the various stores in Accra where you can these diapers at very competitive prices. 
Where To Buy All In One Cloth Diapers In Accra 
Check out the various stores if you are living in Accra for all your AIO cloth diapers at very competitive prices.
Baby Stuffin Wholesale (

 

#12 Owl Lane. Teshie Nungua Estate)

Baby Mall GH ( C188/3 Birim Street, Asylum Down, Box CT4537)

Duku Diaper City ( Opposite Degree Motors, Tantra Hill. GPS Address GW-0845, 9230 Nii Ayi Kushie St, Accra)

Anoah Mothercare ( Near White Chapel Building, Opposite Womens World Bank, Zongo Ln,)

Baby shopper ( college junction, Accra)

Diaper Yard Baby Shop ( Ablorh Freeman Ave, Accra)

Children's Planet Mother Care (14 Otublohum Rd, Accra)
Watch video below:
Thank You for reading this post. Don't forget to recommend our site, Ghana insider, to your friends and family who might also profit from the information on our website, and check out our other articles because we have more information to bring to you via your devices.
I believe you have any comments or suggestions to drop about this article, kindly make use of the comment box below and reach us for more discussion.
Ghana insider is on the mission to give you insightful knowledge about anything in Ghana; Latest Entertainment news, General news, insurance, banks, mortgage, Farming, product pricing, food, business, and more.