Ghana is known for its lively culture, deep history, and constantly changing fashion scene.
There is no doubt that the demand for famous trainer brands has gone up in Ghana. Nike's Air Force 1 is a famous shoe that fits right into Ghana's street style.
It is one of the shoes that stands out. But how much do these shoes cost right now in the busy streets of Accra or the quiet neighbourhoods of Kumasi? Let's explore.
First of all, Nike's Air Force 1 is more than just a shoe; it's a symbol of style and comfort. Since its first release in 1982, this shoe has gained a cult following and quickly become a must-have for any sneakerhead. This love has spread to Ghana, where people who care about fashion are happy to buy these shoes.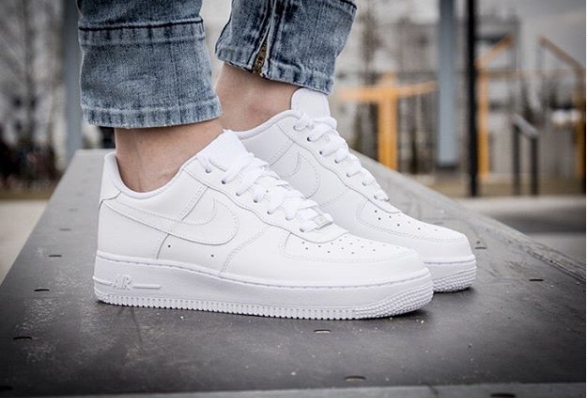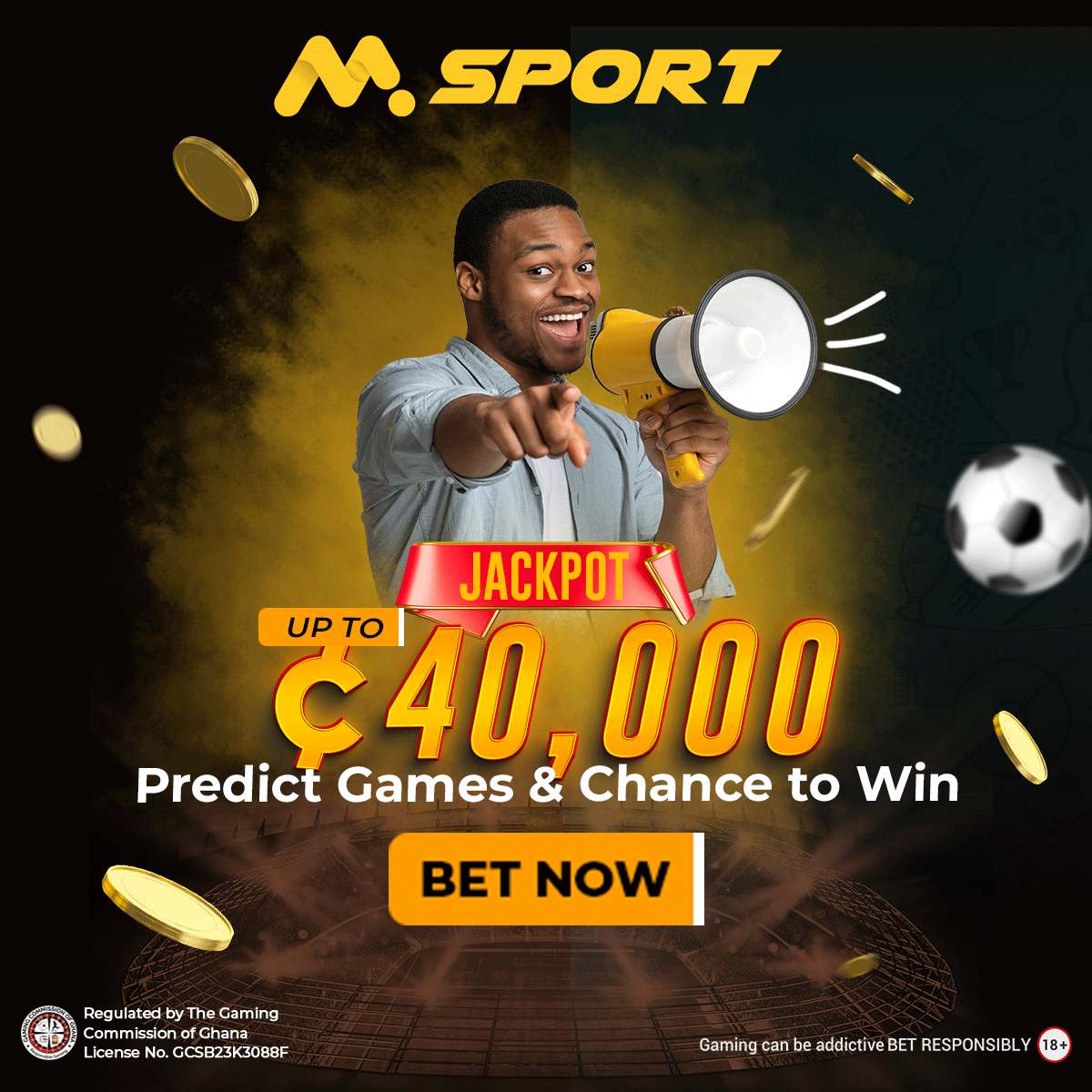 As of May 2023, the most common model, the standard Air Force 1 Low White, costs between GHC 650 and GHC 700 in Ghana. This can change, though, based on the store, size, and supply.
Now, let's look at how much different Air Force 1 types in Ghana cost:
| Air Force 1 Model | Average Price Range (GHC) |
| --- | --- |
| Air Force 1 Low White | GHC 650 – GHC 700 |
| Air Force 1 Low Black | GHC 650 – GHC 700 |
| Air Force 1 Shadow | GHC 800 – GHC 850 |
| Air Force 1 '07 LV8 | GHC 750 – GHC 800 |
| Air Force 1 High '07 | GHC 800 – GHC 850 |
| Air Force 1 Sage Low | GHC 750 – GHC 800 |
| Air Force 1 Mid '07 | GHC 700 – GHC 750 |
| Limited Editions/Collabs | GHC 1,500 – GHC 3,000 |
These prices are a standard because they come from trusted online and local stores. But the price could be higher for limited editions or collaborations, like the Off-White x Air Force 1 or Travis Scott's Air Force 1, which can cost anywhere from GHC 1,500 to GHC 3,000, based on how rare they are and how well they are kept.
Where To Buy Air Force 1
There are several places in Ghana where you can buy these well-known shoes. Most people choose the online market as their first option. Websites like Jumia and Tonaton have a huge collection, reasonable prices, and delivery right to your door. You can also find customer reviews and ratings on these online platforms. This gives you more confidence in your buy.
There is also the choice of shopping in a store. There are a number of stores in famous malls like the Accra Mall and the Kumasi City Mall that sell real Nike shoes, including Air Force 1. Before buying a pair of shoes from these shops, you can try them on to make sure they fit and are comfortable.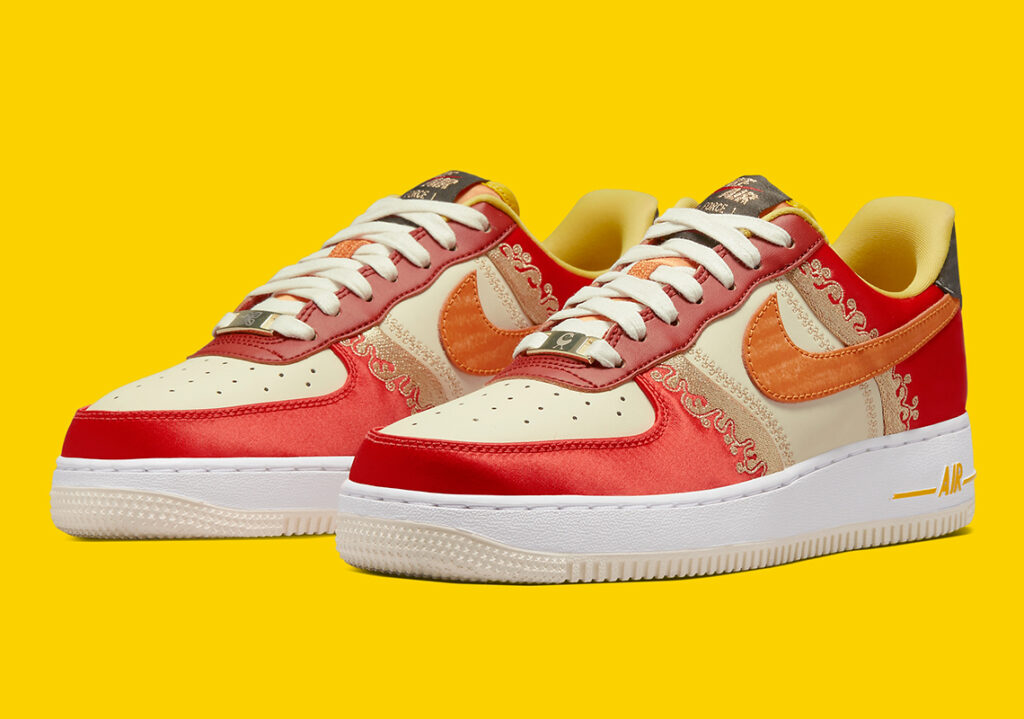 In Ghana, there is also a growing sneakerhead community where people often buy and sell sneakers. Platforms like 'Sneaker Hub Ghana' on Instagram have a good reputation for selling real and sometimes rare trainers. This makes them a great place to find a good deal or a pair that is hard to find.
In conclusion, the Air Force 1 is more than just a pair of shoes. It's a fashion statement, a symbol of street culture, and a sign of individual style. Even though these shoes are pretty expensive, they are still in great demand in Ghana, which shows how popular they are. So, whether you're walking down Oxford Street in Osu, watching a game at the Kumasi Sports Stadium, or going to the Chale Wote Street Art Festival, the Air Force 1 is a flexible shoe that's always in style. "You can never go wrong with a pair of Air Force 1s," as the saying goes.
Ghana is becoming more interested in global street style, which is shown by the rise of trainers, especially Air Force 1s. The Air Force 1s are a great purchase for anyone who wants to step up their shoe game because of their classic look, comfort, and versatility.
The Price Dilemma
But why are these prices so high, you might ask? The answer is in the quality of the materials, the attention to detail, the name of the brand, and the cultural importance of the shoe. The Air Force 1 is made of high-quality leather, so it will last and feel good. Also, Nike's dedication to new ideas means that you're not just paying for a name, but for a product that lives up to the hype.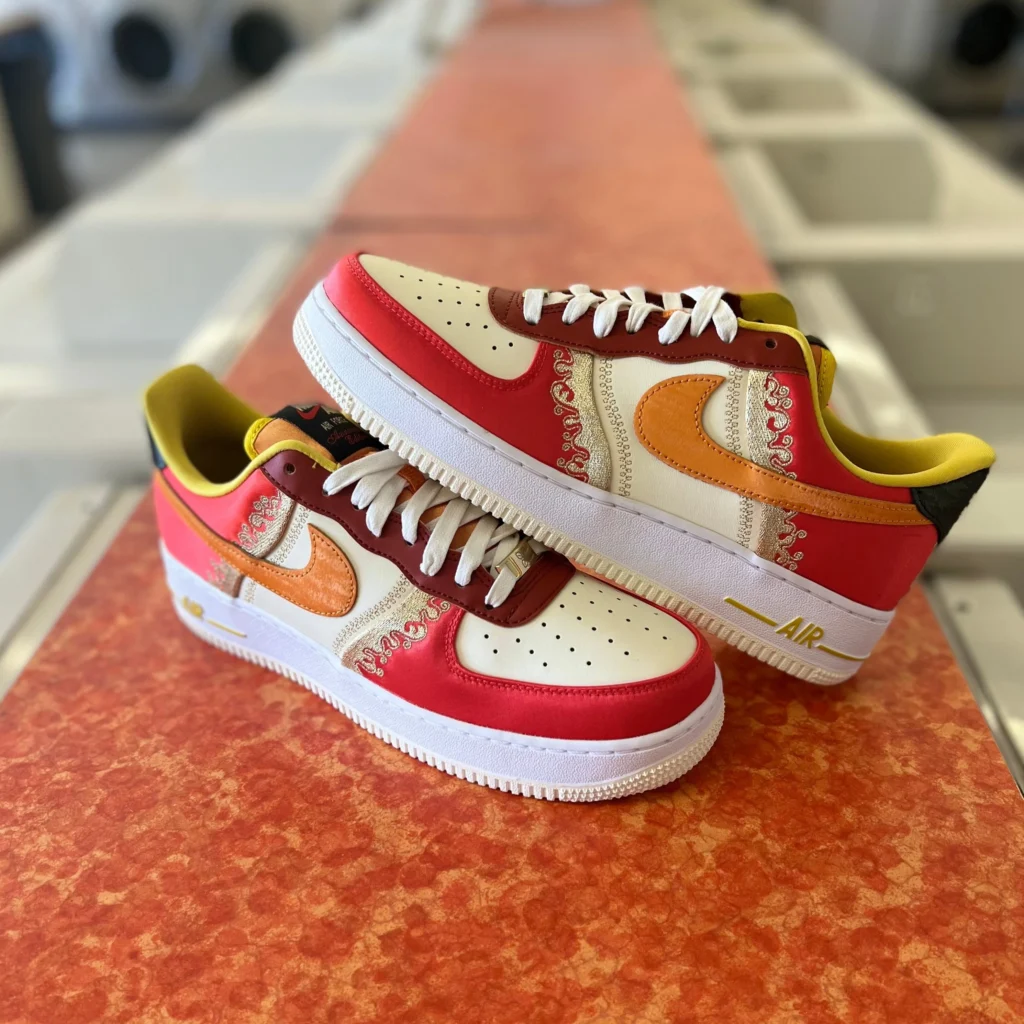 Just like with any other hot fashion item, fakes have made their way into the market. So, it's important to make sure you're buying from a trustworthy source. The price is often a good indicator of whether or not a deal is good. If it seems too good to be true, it probably is.
The Air Force 1 is a great shoe to start with if you want to become a sneakerhead in Ghana or if you want to improve your style. Its status as an icon and its ability to go with any outfit make it a must-have for any closet. Plus, there are so many different styles and colorways of the Air Force 1 that there is one for every style and attitude.
In conclusion, the Nike Air Force 1 is still a popular shoe in Ghana. Prices represent the shoe's global popularity, high quality, and status as a fashion icon. So, if you want to improve your sneaker game, you should buy a pair of Air Force 1s.
And don't forget that the best way to rock these trainers is not just to wear them, but to do so with confidence and style. So, put on your Air Force 1s, step out, and let them take you to a world where fashion meets comfort and style rules.