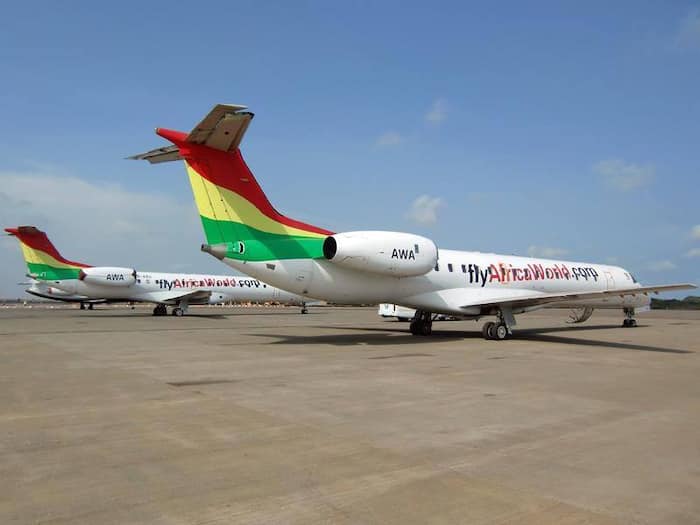 Accra To Kumasi Flight Price In Cedis. Complete Details
Kumasi Airport is a national airport in Ghana that serves Kumasi, the Ashanti Region's city.
After Kotoka International Airport in Accra, the airport handled 376,823 passengers in 2019, making it Ghana's second busiest airport. Due to the COVID-19 pandemic, this number fell to 229,127 in 2020.
Kumasi International Airport is 6 kilometers (4 miles) from the city center. In 1999, it was converted from a military base to an airport. To help boost its reputation as an international airport, the airport has undergone many refurbishment and extension projects.
Airlines That Fly Accra-Kumasi
Africa World Airlines
AWA (Africa World Airlines Limited) is a Ghanaian airline that was founded in 2010 and began flying in 2012. Its headquarters are in Airport City Accra, with its major base at Accra's Kotoka International Airport.
With over 600,000 passengers transported in 2019, it is Ghana's largest airline, accounting for 68 percent of domestic passengers and 20 percent of all aviation passengers. Since 2014, the airline has been profitable on a consistent basis.
AWA is a joint venture between SAS Finance Group and SSNIT, with minority stakes held by HNA Group and China-Africa Development Fund via Zhongjia Investments in China.
Passion Air
PassionAir is a Ghanaian domestic airline with headquarters in Accra and a main hub at Accra's Kotoka International Airport. It is Ghana's second-largest airline, with 213,022 passengers transported in 2019.
In conjunction with DAC Aviation of Kenya, Edward Annan, a well-known local businessman, created Passion Air as DAC International Airlines (Ghana). The company was created in 2017, and in December of that year, it received its Air Operator Certificate. In August 2018, the PassionAir brand launched flight operations with a single Bombardier Dash 8 Q400.
Passion Air flew its first flight from Accra to Tamale with an all-female crew on February 20, 2021. Audrey Esi Swatson, Ghana's youngest female pilot, was also hired by the airline.
Hahn Air
Hahn Air is a small German airline based in Dreieich that operates scheduled and charter business jet flights around Europe from its base at Düsseldorf Airport.
However, the company's principal business is a ticketing technology that allows travel firms to connect with airlines via computer reservation systems and issue tickets on the Hahn Air HR-169 document. Other airlines can use the company's distribution services, such as tariff and flight plan transfer. More than 350 air, rail, and shuttle partners have inked contracts with Hahn Air. Hahn Air's services are used by over 100,000 travel companies throughout the world.
Saspo Holding GmbH's Hahn Air is a completely owned business with headquarters in Dreieich, near Frankfurt. Hans Nolte and Nikolaus Gormsen own the company.
Accra To Kumasi Flight Price In Cedis
The cheapest airline(s) flying from Accra to Kumasi is Africa World Airlines.
| | |
| --- | --- |
| FLIGHT | PRICE |
| Africa World Airlines | ₵ 499.00 |
| Passion Air | |
| Hahn Air | ₵ 1,036 |